This tool allows you to save previous versions of your articles, and also allows you to revert to any previous version at any time. In this tutorial, we will review how to use the new version control system. Version control was introduced from Joomla 3.2.
How to use version control in Joomla!
Step 1.  Enable Versions in System => Global Configuration => Articles => Editing Layout
The default value for the maximum versions to save per article is 10. When you save an article and the max version save count has been reached, Joomla will delete the oldest revision to make room for the new one. You can easily change how many revisions are saved by adjusting the Maximum Versions setting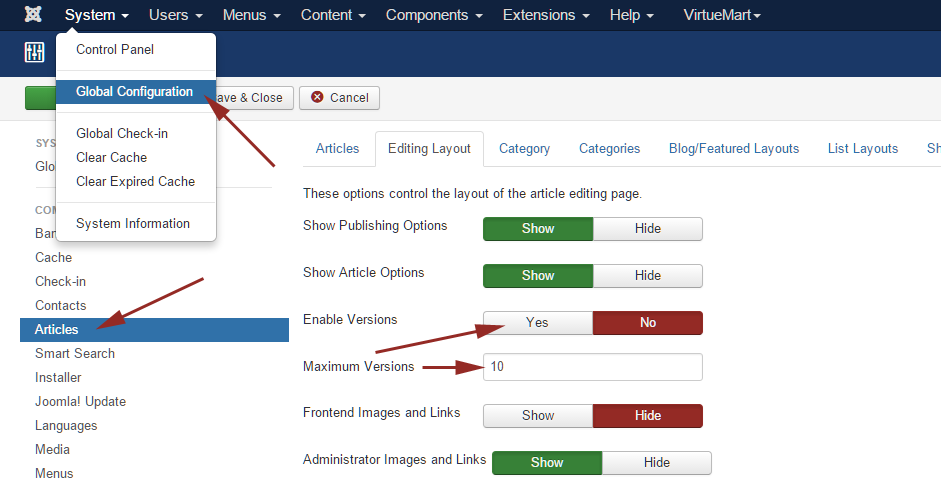 Step 2.  Open article or create new one in Content => Articles. Now  you can see additional option in the right bottom position – Version Note.
Each time, when you do changes in article, you can put here comment or version of article. In our example version 1.0.0,  1.0.1, 1.0.2 …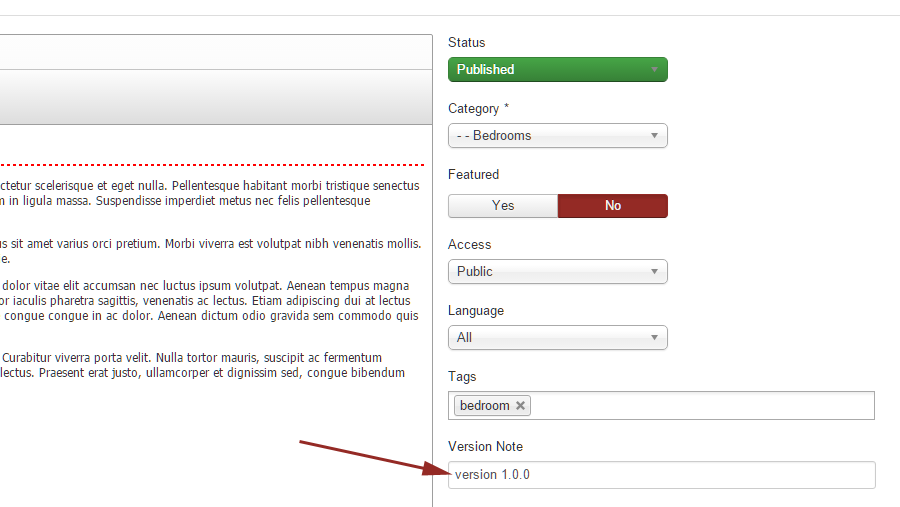 Step 3.  To view previous versions of an article, click the Versions button on the top of the Edit Article page.
The Item Version History page will show, and you will be able to see a listing of the previous versions of the article. From here you can preview, compare, delete or restore old version of article, as well prevent from being deleted by using Keep On/Off button.