When writing content on the web, it's natural to link to other content that you've written. If you have two similar articles, linking them to each other helps your readers find potentially more content on your site that they would like to read. This article doesn't need too much of an introduction, it's a basic concept, so let's get right into the training!
How to link to another article in Joomla 3
Step 1. Open the Article that you want to place the link into
In the top menu, click Content and then click Article Manager
In the list of articles on the page, click the article you want to edit.
Step 2. Within the article editor, click to place the cursor where you want the link to be added
Step 3. Under the editor, click the Article button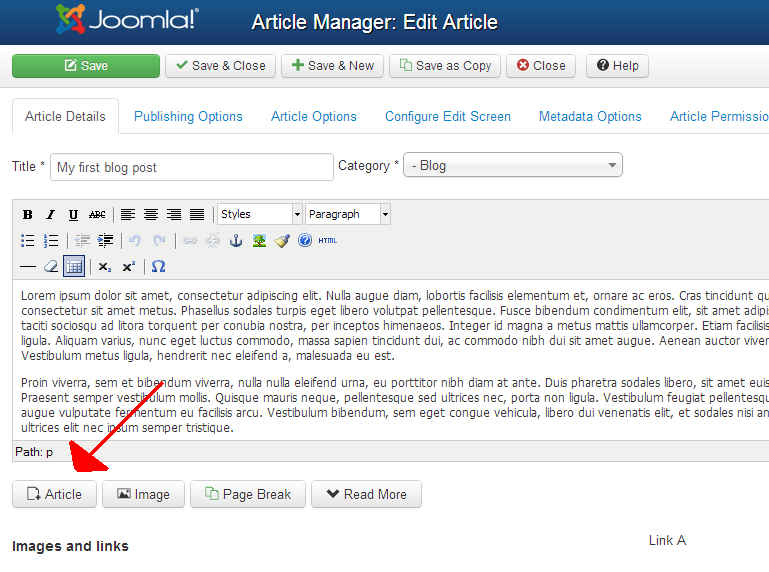 Step 4.  Another window will open. Find the article you want to link to, and click on it.
Step 5. Joomla will insert a link to the article, and the anchor text (the actual text of the link) will be the article's title. Most likely you'll want to change this, and you can do this by simply changing the text within the editor.
When finished, click the Save button at the top left of the page.