Joomla is extremely extensible and there is virtually no limitation what type of website you will build with it.  Joomla! offer an easy way to create multi-column blog or category articles.
How to create blog in Joomla
Step 1. Click Menus and then click Menu Manager.
Step 2. Click Menu Items in the left menu
Step 3. Select Menu from the drop-down menu. ( in our example Main Menu)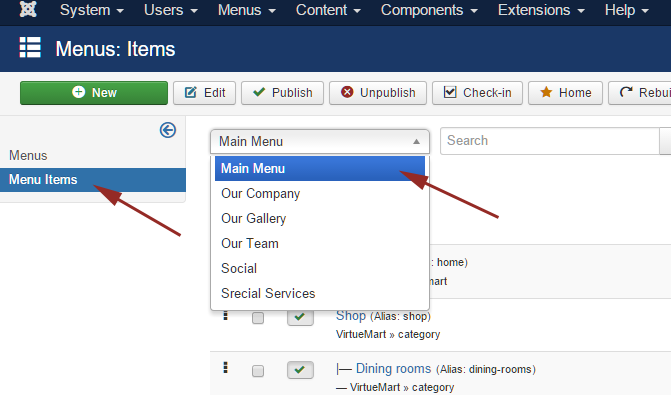 Step 4. Click New button.
Step 5. Select the type of the Menu Item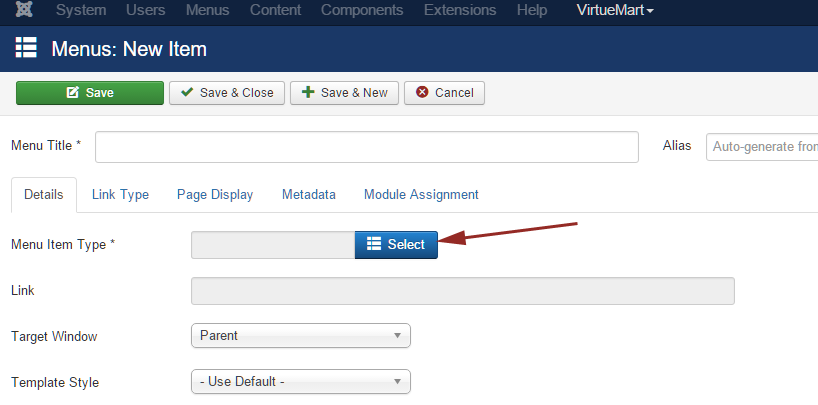 Step 6. New pop up window will open. If you want the new menu to simply open the article select Articles => Category Blog.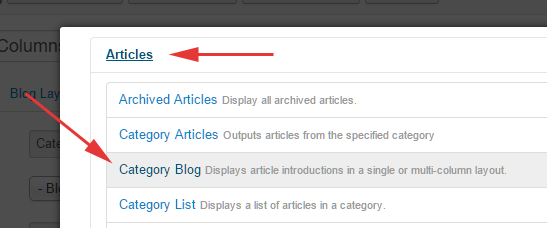 Step 7. Click on Select Category from  Choose a Category.  Make sure you have already created category and category articles in the Content -> Category Manager and Article Manager.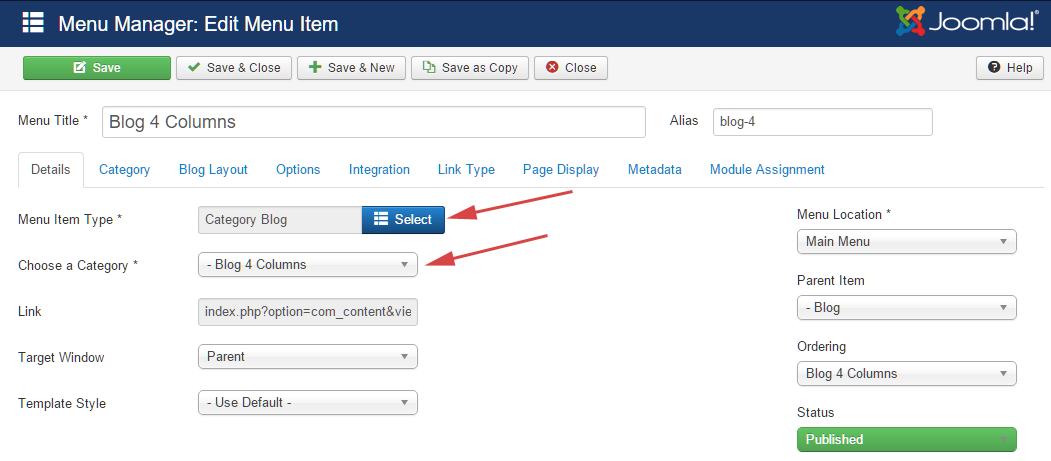 Step 9. Click on Blog Layout tab,  now you can see layout options. In our example we want to show blog of 4 articles on the page.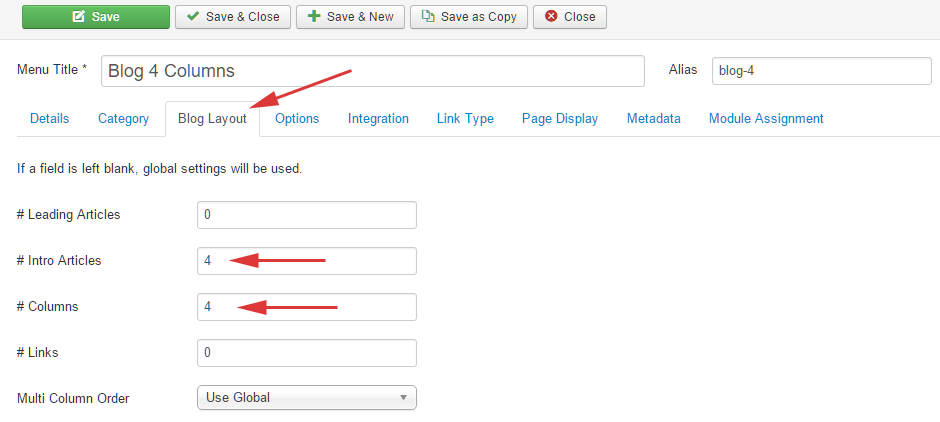 Step 9. you can edit options or just used a Global Options.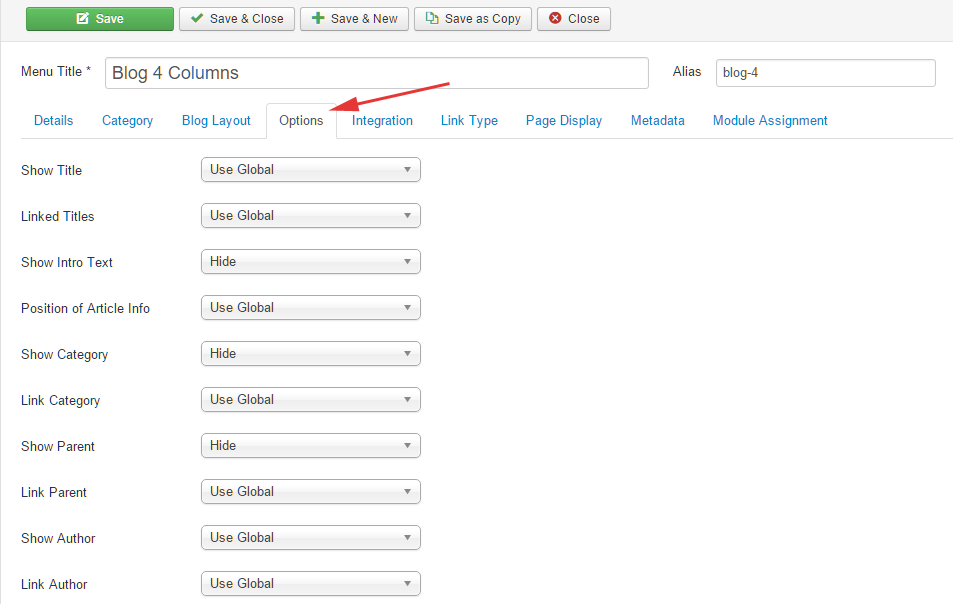 That's it, now we have a new Menu ( or old one for example Main Menu) with Menu Item Blog that related to the Blog 4 Column Category.  Last step to publish it is create a module menu in the Module Manager ( in case it not created yet). See chapter How to create Module in Joomla.