In this tutorial, we'll walk you through the steps for writing a new article in Joomla 3. There are many settings you can configure for your new content, however we're only going to review the minimum requirements.
How to create Joomla article
Step 1. Log into Joomla 3 dashboard
Step 2. There are two options:
Option 1 : In the right menu under QUICK ICONS, click Add New Article.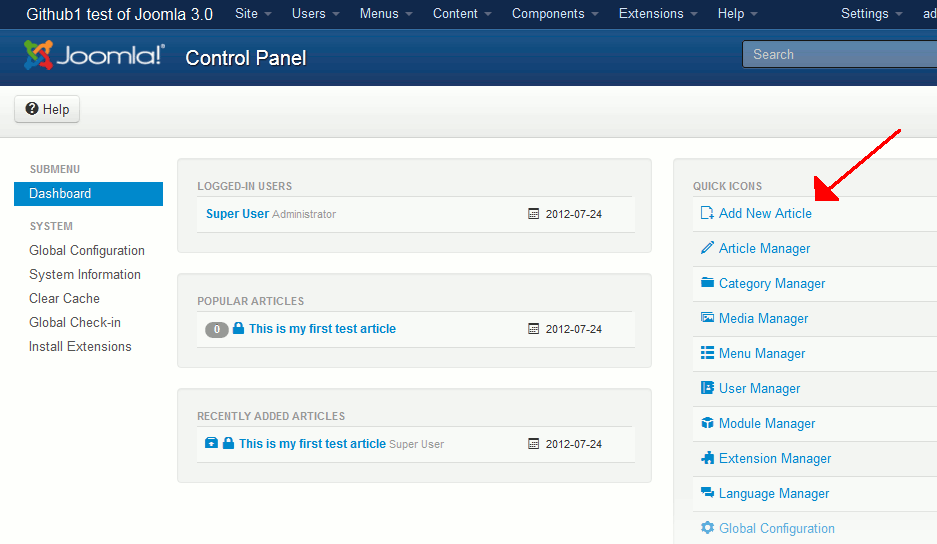 Option 2. In the top menu, click Content and then click Article Manager. Then, click New in the top left.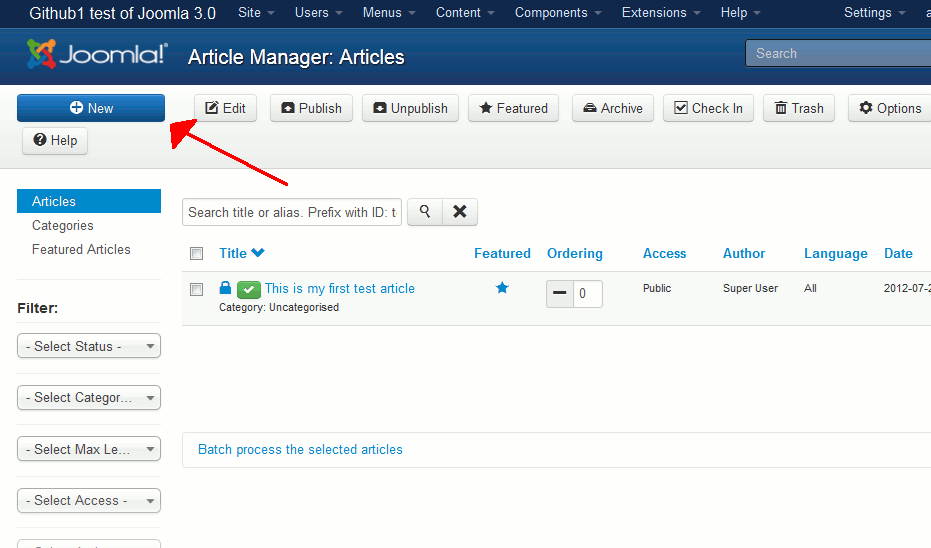 Step 3. On the article editor page, enter a Title for your article and choose a Category next to that. Then, enter the content for your article beneath. Refer to our screenshot below: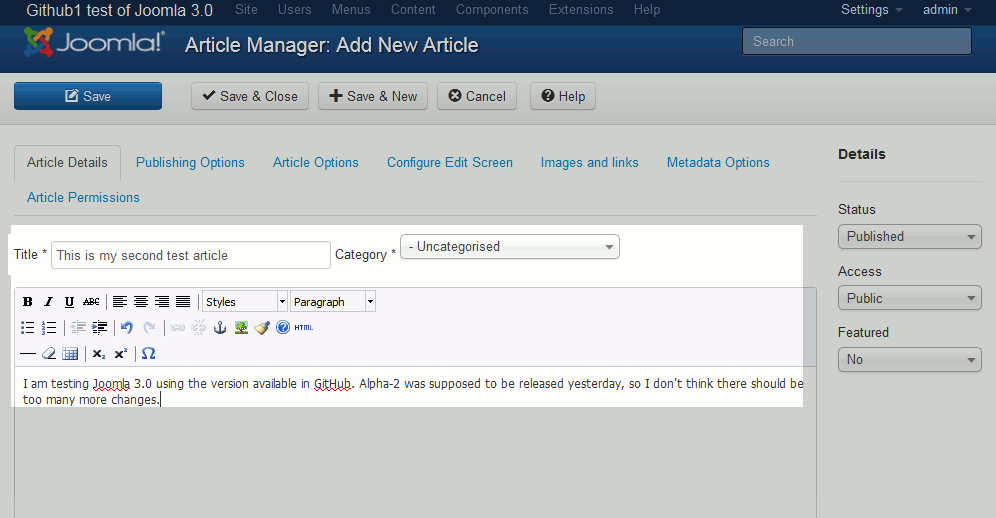 Step 4. When finished writing your article, click the Save button in the top left menu. You should receive the following message:
Message
Article successfully saved
IMPORTANT!!!
To make your article visible on your website for all visitors, you need to put it on Published status and Public Access.