Once you have created your article you will most probably want to link it in the menu of your website, so that your visitors can actually be able to find and see it.
There are couple options how to display article in Joomla. Lets see two of them :
How to display new article on Joomla home page
Option 1. link articles in the Joomla 3 menu
Step 1.  Go to Menus  -> Main Menu -> Home ( Menu Item). If you don't have Home Menu Item you should  create it by clicking  to Add New Menu Item
Step 2.  After you have indicated that you want to create a new menu item, you will have to select the type of the menu item by clicking to Select button :

Step 3.  Since we will be linking content created through the Article manager we should click on the Articles link
in the list. If you want the new menu to simply open the article you have just created simply press the Single Article option.

Step 4. Once you choose this option, a box for selecting which article exactly you wish to link to will appear:

That's it, you can now open your website and see your newly created menu item that links to your new Joomla article
text and images by © siteground.com
Option 2.  Featured  article on your Joomla 3 homepage
Step 1.  In the top menu, click Content and then click Article Manager
Step 2.  In the list of articles, find the icon of a star(under the Featured column) and click it. The star will change from hollow to a blue star.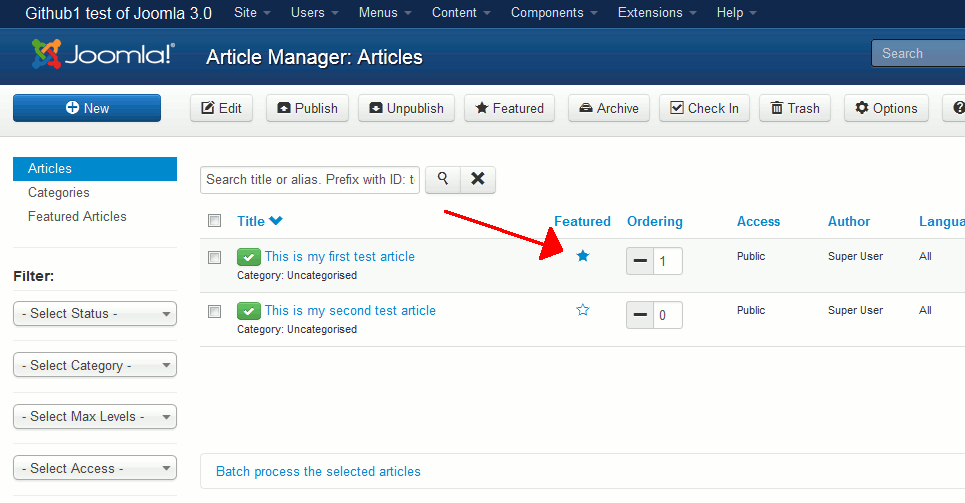 Or in the list of articles, click the article title that you would like to edit. In the right menu, under Details, set Featured to Yes. Then click Save in the top left menu.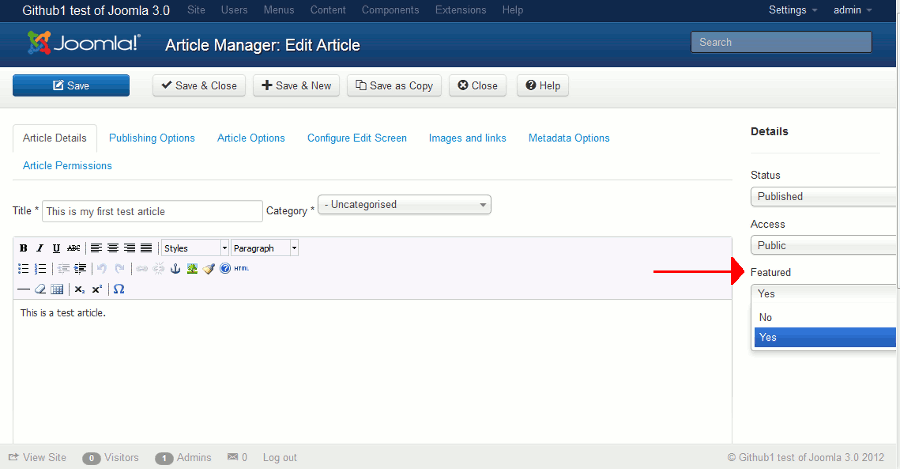 Step 3. Now follow steps 1 and 2 from Option 1.
Step 4.  Select Articles -> Featured Articles  type menu and click save.
With this method you can display multiple featured articles on the page.