Now we are ready to create Post, related to Category that we made. In this article, we will learn how to create a new Post in WordPress.
Login to WordPress Admin Panel
Click on Post -> Add New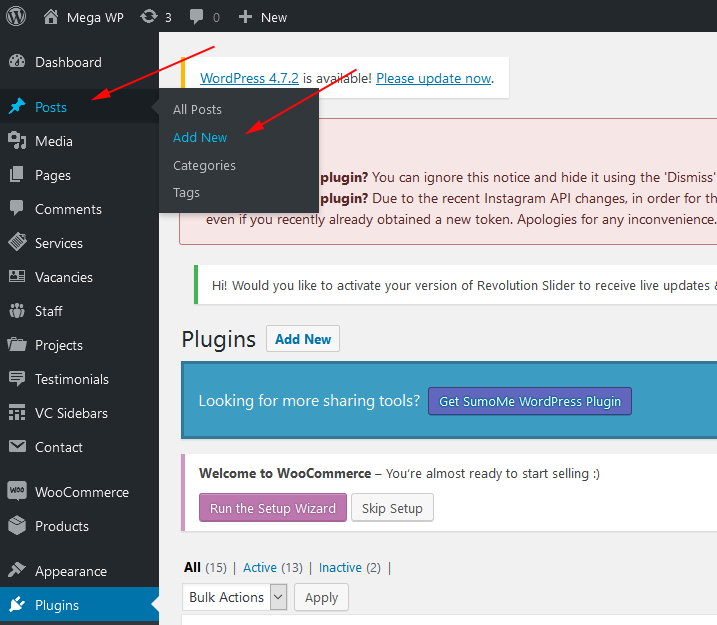 Input Post Title
You can edit Permalink.
Input Post text. You can use the WordPress WYSIWYG classic  editor, or another editor plugin. ( In our example we used classic). You can see Visual Composer option. We will talk about it later.
In WordPress WYSIWYG classic  editor you can add "More" option, Insert Image by clicking on Add Media button, change font, color, font size and much more.
Select Category from list in right sidebar.
You can add Tag.
Optional Featured Image for post.
Click on Publish button to publish your post.