You want to change your template without having to purchase a brand new design every time? You can get an access to Joomla! and WordPress products developed by our authors by making subscription to our clubs. In this blog post we would like to introduce and explain how to use AS Templates Clubs
How to use AS Templates Clubs
As you know there are 2 product selling option available on AS Templates market place:
1. Regular License – should be used for a single domain only for single product.
2. Extended License – could be used for unlimited domains for single product.
However, some certified authors have option for sell all products as a package. This package calls Club.
For example you like this item :  https://www.astemplates.com/wordpress-theme-details/794-megawp-technoweb
AS MegaWP is certified author and you have option to research club options by clicking "Join AS Mega Club" button.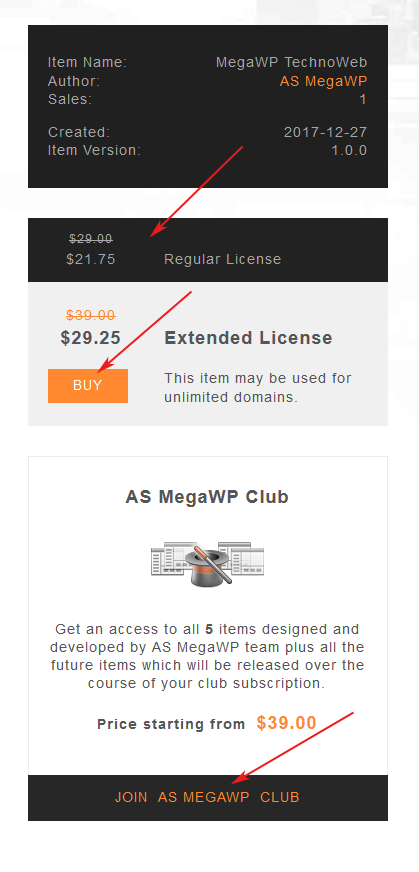 It will navigate to AS MegaWP Clubs page. There are couple options to chose depend of your needs.
You can preview all items included in package.

Let say you decided to purchase Business version. Click on "BUY LICENSE" button.
It will navigate to the Shopping Page, where you can read one more time all available options, terms of use and buy this package.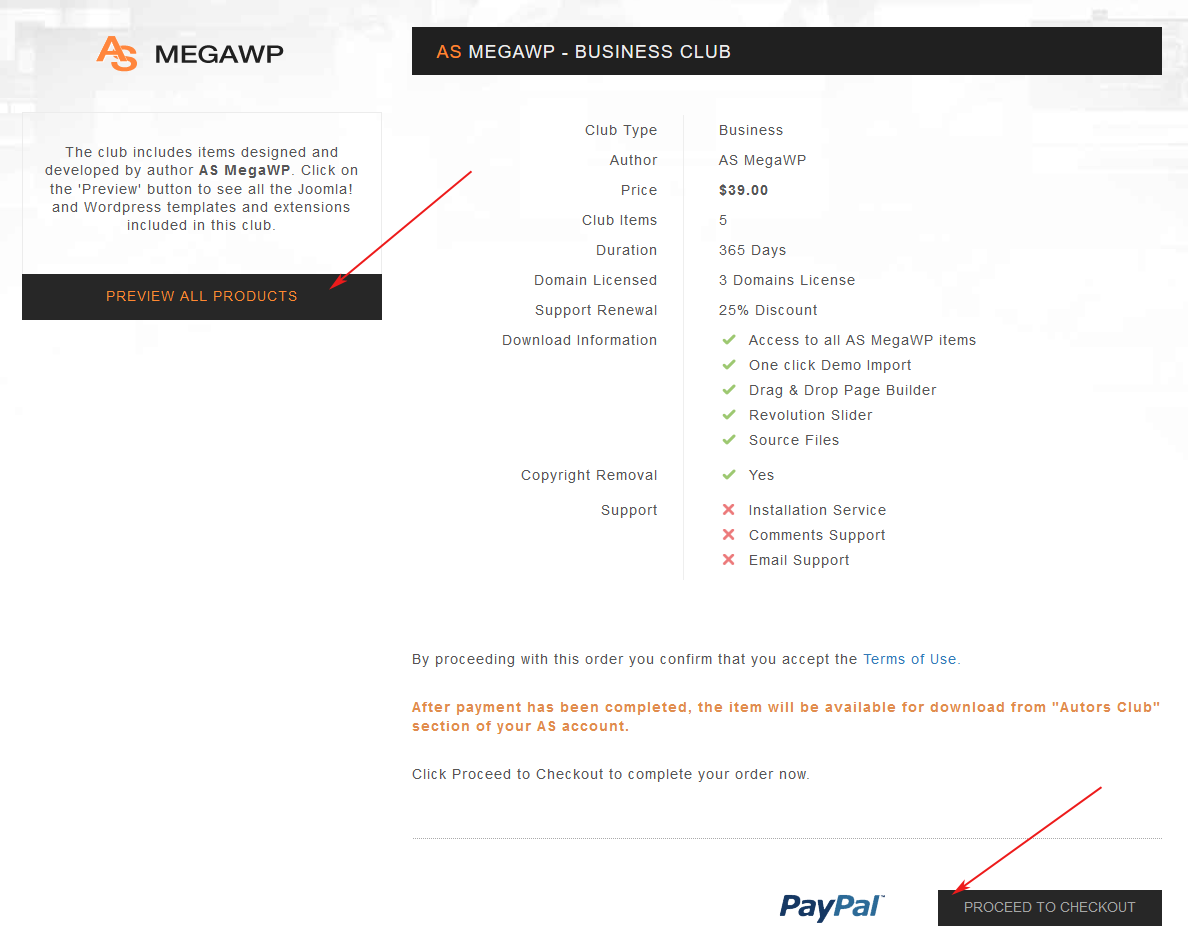 Another way to access the AS Templates Joomla and WordPress Clubs is from Home page : https://www.astemplates.com/ by clicking on "More Info" button under Join Our Clubs.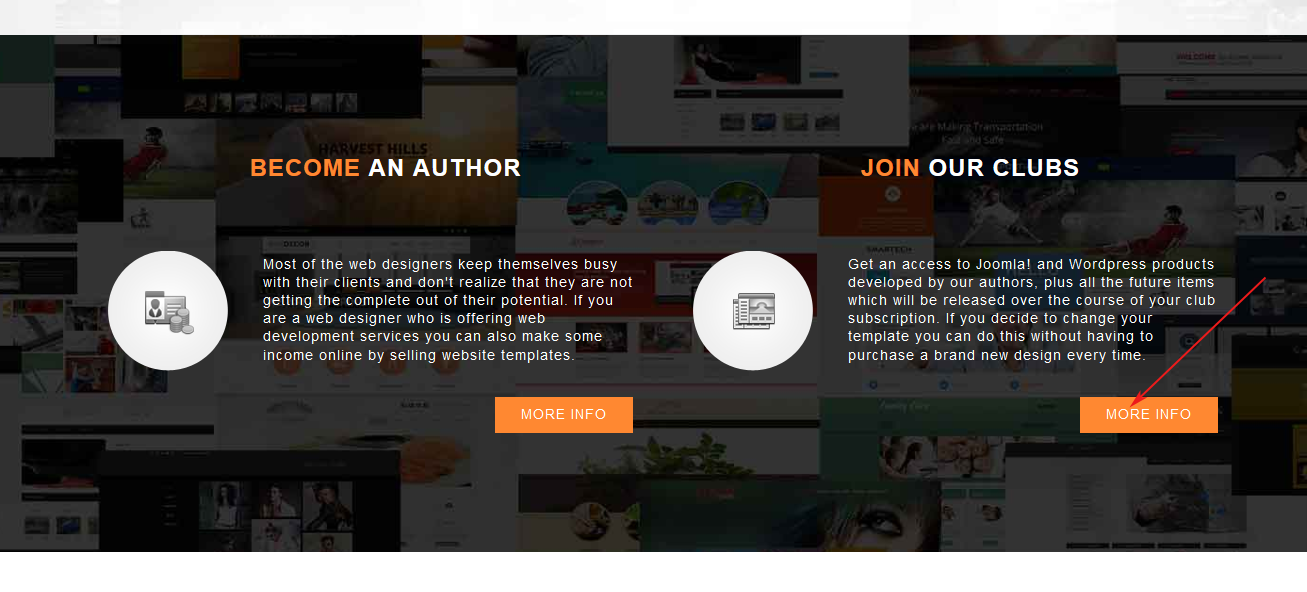 It will navigate to Clubs Page.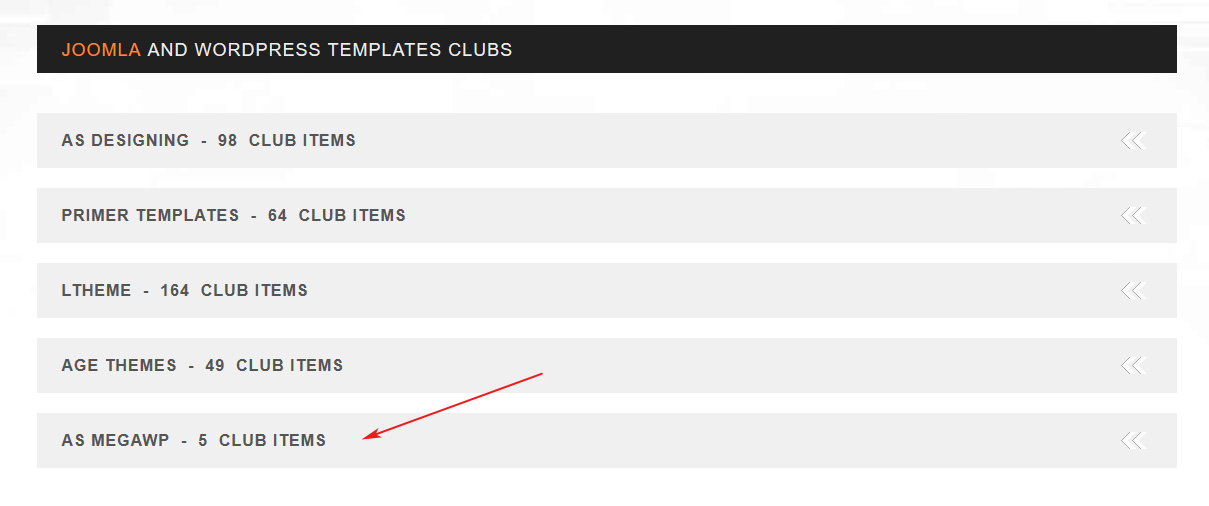 Buying club will save more money, in case you would like to purchase 2 or more items from same Author.
Notes: When you select club by author, it's mean you buying particular Club related to particular Author.
Good Luck,
AS Team.
Visit us at google +