Allows Administrators to "check-in" or unlock items currently "locked" whether they are in-use by other users or the item wasn't closed properly.
Selecting this menu option allows Joomla! administrators to perform a global check-in of all currently pending or locked items. It then shows the results of the Global Check-in. This is useful, for example, if an Article is locked by a User who opened it for editing and never finished the editing session. In this case, other Users are not able to edit this Article. Performing a Global Check-in releases all such items.
How to use  Global Check-in
Step 1.  Click on System => Global Check-in in the top menu.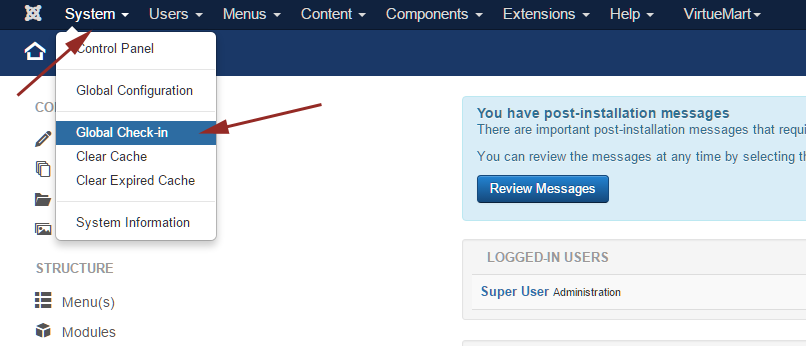 Step2. Select all Database Tables check-box.
Step 3. Click on Check-in button in the top left position.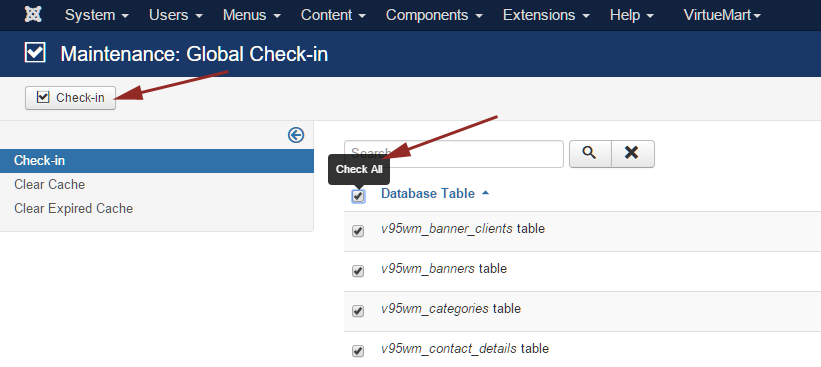 Now all items are unlocked and ready to edit by current Super User. We recommend to use this function like a first step after log-in to the Joomla admin panel if you have more than one Super User, it will save your time.