Joomla has a the feature that allows you to switch your site to offline, when you show it privately to a client, or you make updates and want to test it.
How to set Joomla to Offline
Login to Joomla Admin Panel
Go to Global Configuration
Click "Yes" button on Site Offline
Select Offline Message ( Hide, Custom or Default)
Create Custom Message in case to use it
Select Offline Image
Click Save button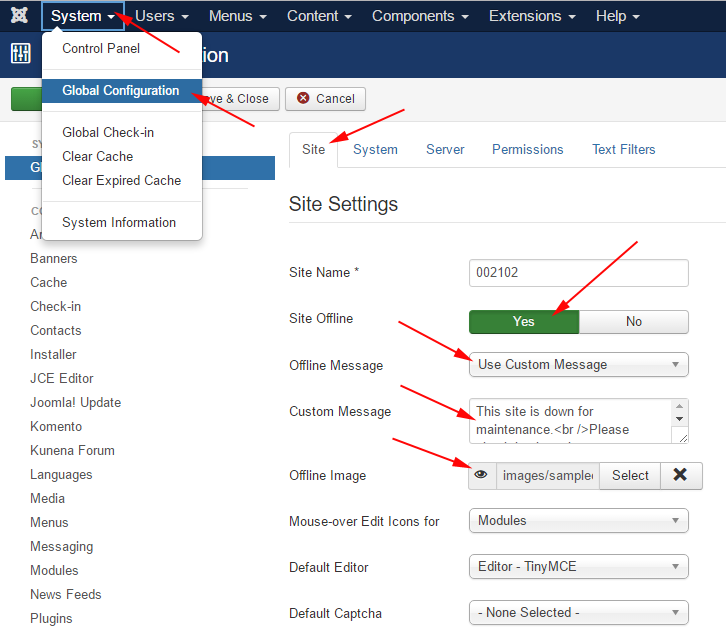 Now when you visit the front page you'll see custom login page. Just a Super Administrator, Administrator or Manager account can login and view the site as normal. Everyone else will only be able to see the splash. You can keep search engines, rivals and all other unwanted guests out of your site until you're ready.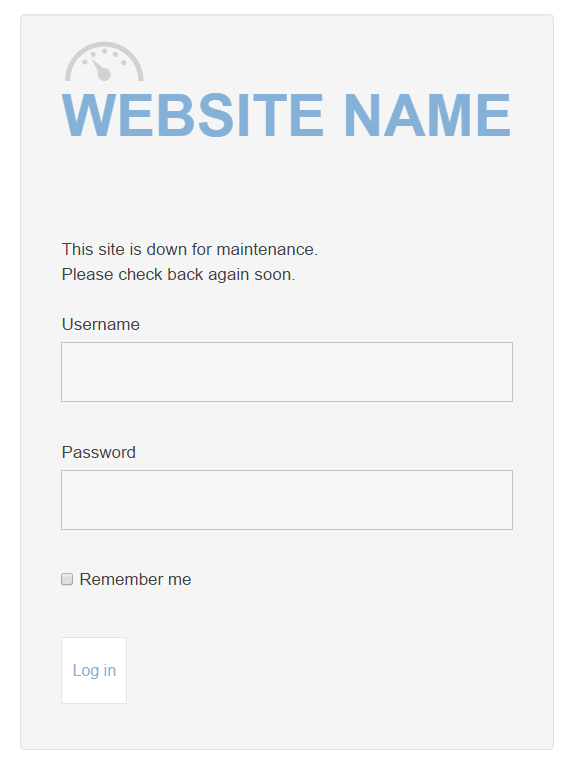 How Create Your Own Joomla Offline Page?
Copy the following files:

/templates/system/offline.php
/templates/system/css/offline.css
/templates/system/css/offline_rtl.css

and add those file to:

/templates/your_template/offline.php
/templates/your_template/css/offline.css
/templates/your_template/css/offline_rtl.css

Now you can customize the files, without losing  any changes in case you upgrade your Joomla site.