Forgot password or username is most frequent issue in Joomla. There are 2 ways how you can change Joomla website user password.
How to reset password in Joomla
Option 1
This option works for any user except SuperUser (Administrator).

Click on Forgot your password option :
2. Input the contact email address set up on registration and submit password reset request:

Option 2
If you got following error message : Reset password failed: A Super Administrator can't request a password reminder. Please contact another Super Administrator or use an alternative method.
1. In case you do not remember the name of exact database assigned to this website, you may find it in configuration.php file.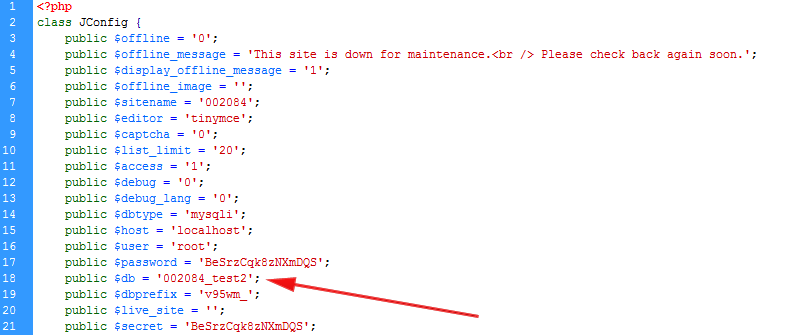 2. Log into your cPanel account and click on phpMyAdmin menu.

3. In the left menu click the name of your Joomla  database.

4. Find the ***_users and click on it. ( *** – is table prefix. in our example v95wm )

5. Next to password, in the drop down menu select MD5. Next to that, enter your new password and then click Go.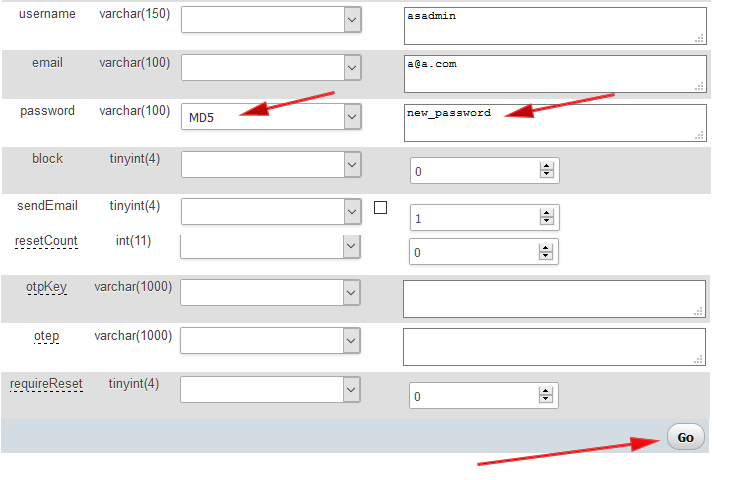 You have successfully reset your Joomla 3 Super User password using phpMyAdmin.