An important part of making your website easy to navigate is by creating menus. The initial creation of a menu is generally a two step process, creating the menu and then creating a module for the menu. In this tutorial, we will walk you through the steps for setting up a menu in Joomla 3.0
How to create a menu in Joomla 3
Step 1. In the top menu, click Menus and then click Menu Manager
Step 2. In the top left of the page, click the New button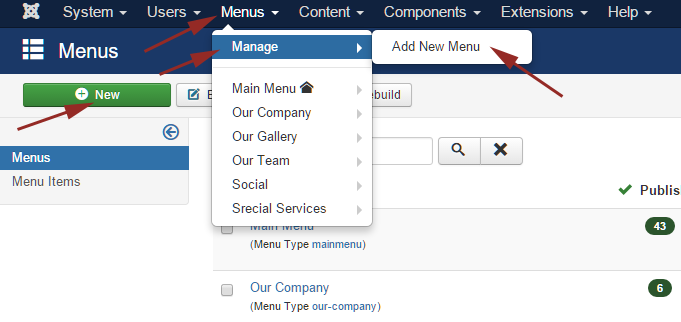 Step 3. Enter the following details for your menu, and then click the Save & Close button in the top left of the page:
Title – The title of the menu to display in the Administrator Menu bar and lists.
Menu type – The system name of the menu.
Description – A description about the purpose of the menu.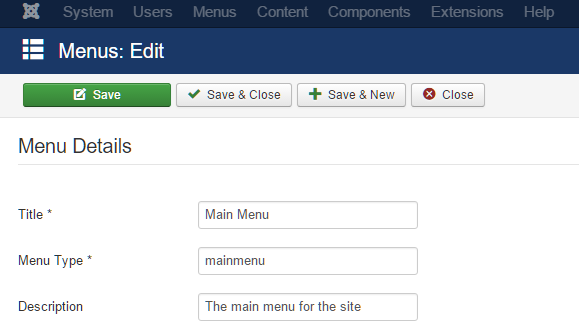 Now we have a new empty menu and next step is creating Menu Item, see chapter How to create a Menu Items in Joomla.