Once you have created your article and menu you have to link it in the menu of your website, so that your visitors can actually be able to find and see it. To do this you need to use the menu manager.
How to create a Menu Item in Joomla 3
Step 1. Click Menus and then click Menu Manager.
Step 2. Click Menu Items in the left menu
Step 3. Select Menu from the drop-down  menu. ( in our example Main Menu)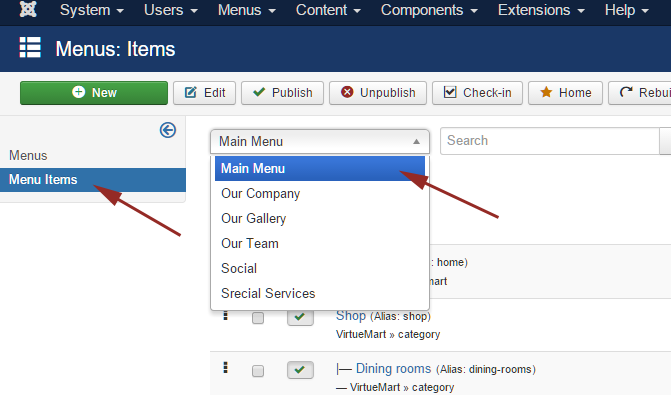 Step 4. Click New button.
Step 5.  Select the type of the Menu Item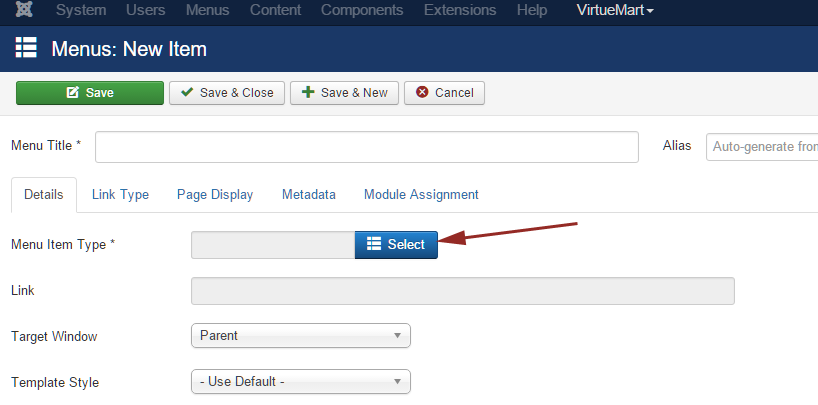 Step 6.  New pop up window will open.  If you want the new menu to simply open the article select Articles => Single Article.
Step 7.  Click on Select button in Select Article option.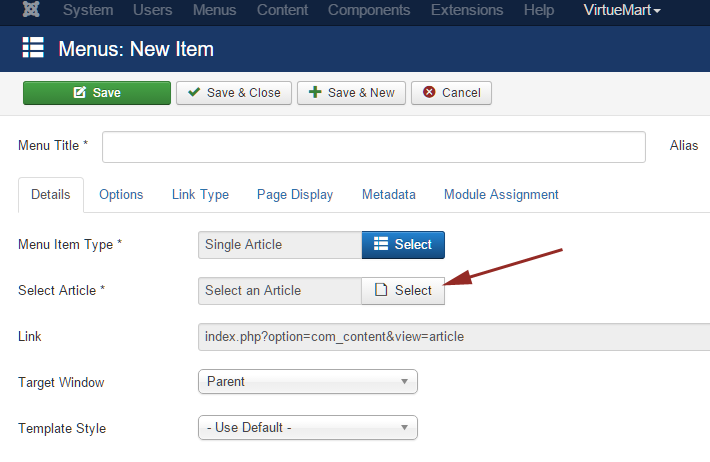 Step 8. Click on article from the list of all available articles.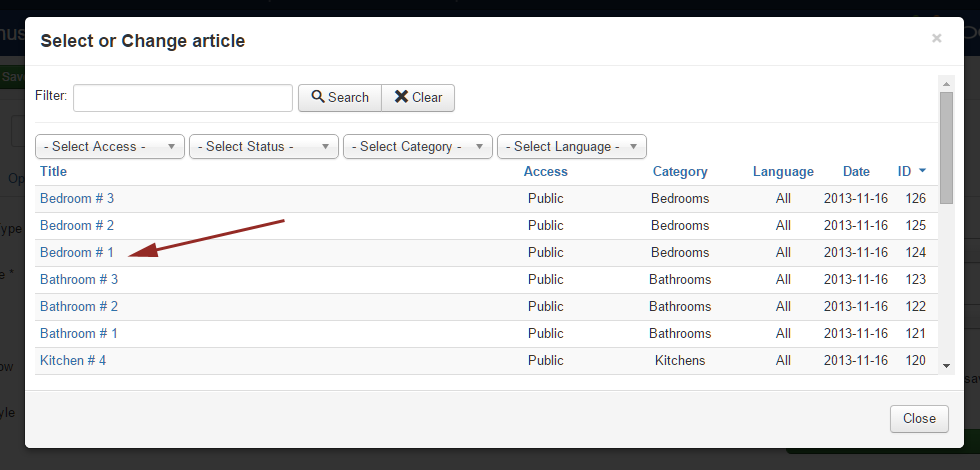 Step 9. Create Menu Title (In our example Bedroom # 1) and click Save. Make sure status is Published and access is Public.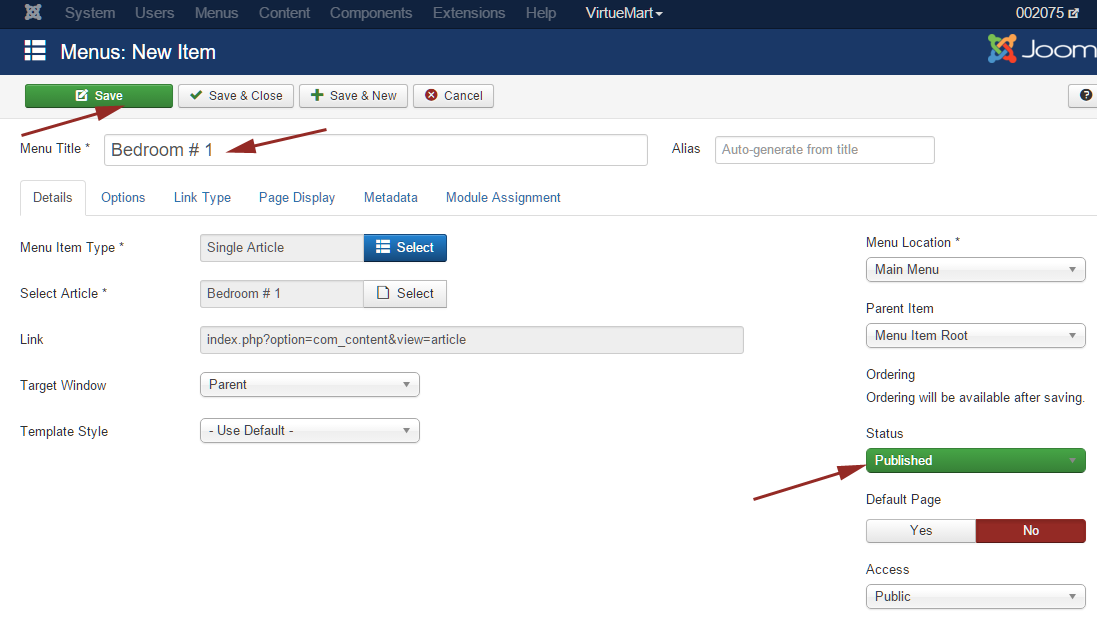 That's it, now we have a new Menu ( or old one for example Main Menu) with Menu Item inside that related to the single Article. Last step to publish it is create a module in the Module Manager ( in case it not created yet). See chapter How to create Module in Joomla.