The Module Manager is where you add and edit Joomla Modules. In Joomla, Modules are used to display content and/or media around the main content.
Module Facts:
All Joomla! websites require at least 1 Menu Module
All Other Module Types are Optional. (Examples: News, Banner, Latest News, Polls)
Every Menu is accompanied by a menu module. (Example mod_mainmenu)
Multiple occurrences of similar module types.
Some Modules are linked to components. For example, each Menu Module is related to one Menu component. To define a Menu in Joomla!, you need to create the Menu and Menu Items using the Menus screens and then create the Module for the Menu using this screen. Other Modules, such as Custom HTML and Breadcrumbs, do not depend on any other content.
The Joomla! installation is accompanied with 20 module types.
How to create Menu Module in Joomla 3
Step 1.  Navigate to Extensions => Modules
Step 2. Click on New button.
Step 3.  Select Menu Module from the list of modules. ( in our example we use AS Menu module developed by AS Designing )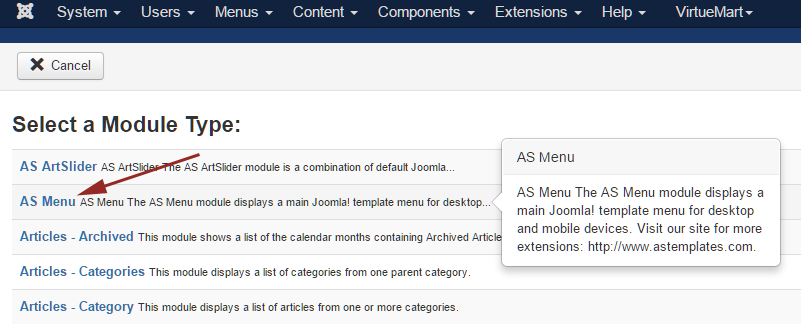 Step 4.  Create Title. ( for example Main Menu)
Step 5. Select Show or Hide Title. ( In our case Hide)
Step 6. Select module position from all available positions for current template. ( we used AS Position 1 under As002075 template )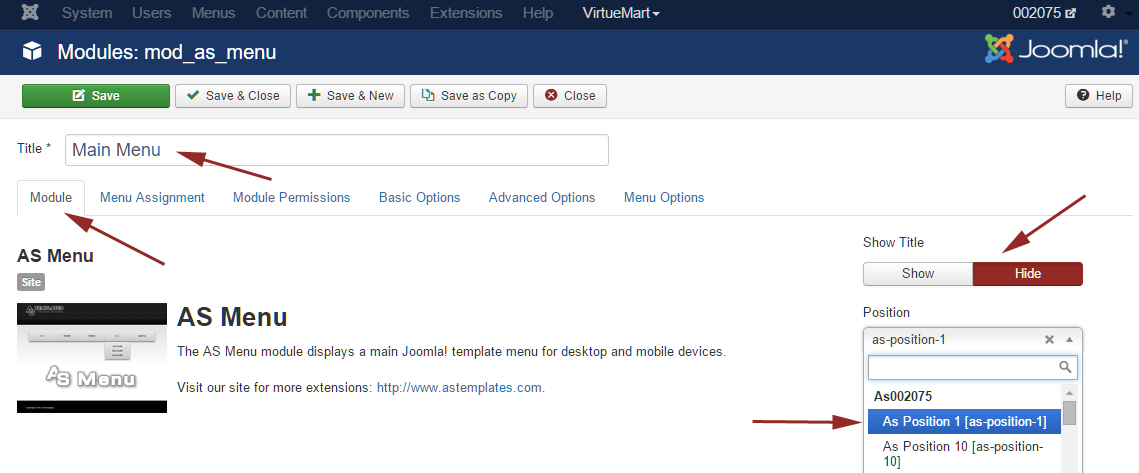 Step 7. Select Module Assignment under Menu Assignment tab. ( We want to show Main Menu on all pages of our website )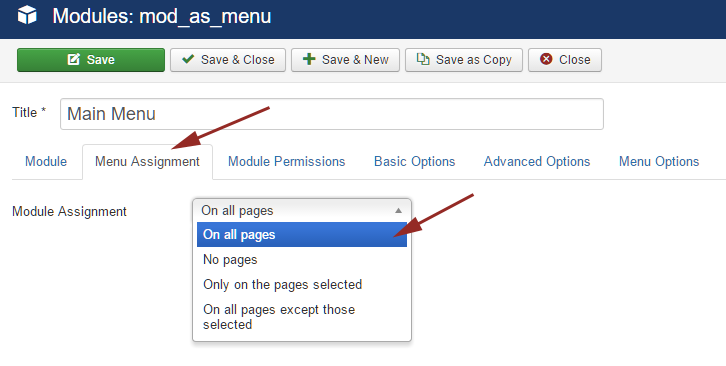 Step 8.  Select Menu from the drop down menu ( You can see list of all created menus, see chapter How to create menu in Joomla. In our example we select Main Menu)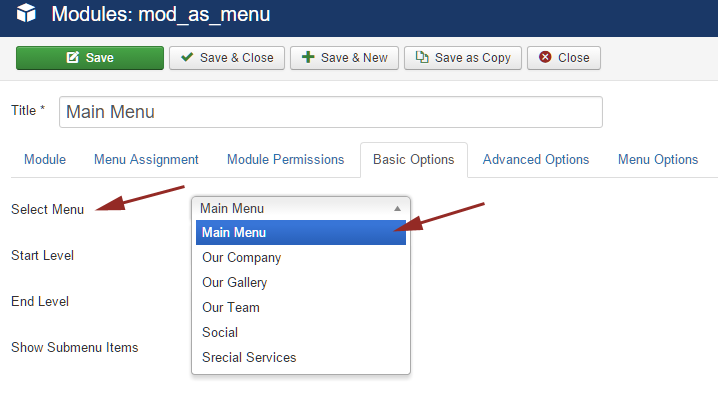 Step 9.  If available, you can configure module in Advanced Options and Menu Options. Not all modules have such options.
Step 10.  Click Save button. Make sure status of  the module is Published.
Now you can see Main Menu is published on your website.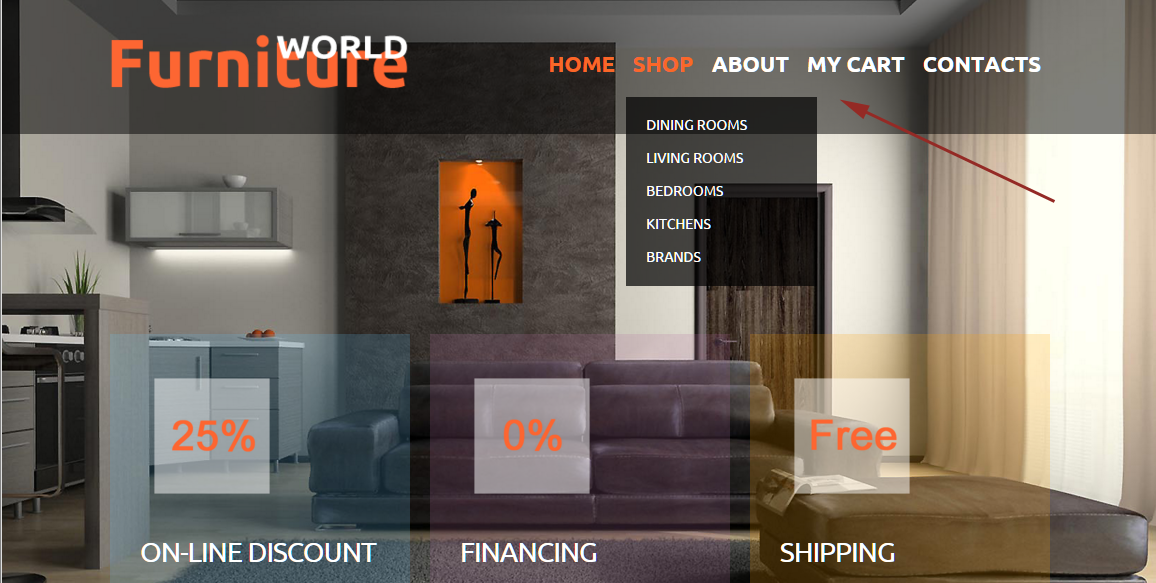 P.S.  There are various of module positions in different templates, so before select position ( Step 6) we recommend  read all available documentation.
Regards,
AS Team.